Our shortlist function makes organising your Orkney accommodation quick and easy. Simply select all the properties you are interested in using the shortlist icon and you can send one enquiry to all the providers at the same time.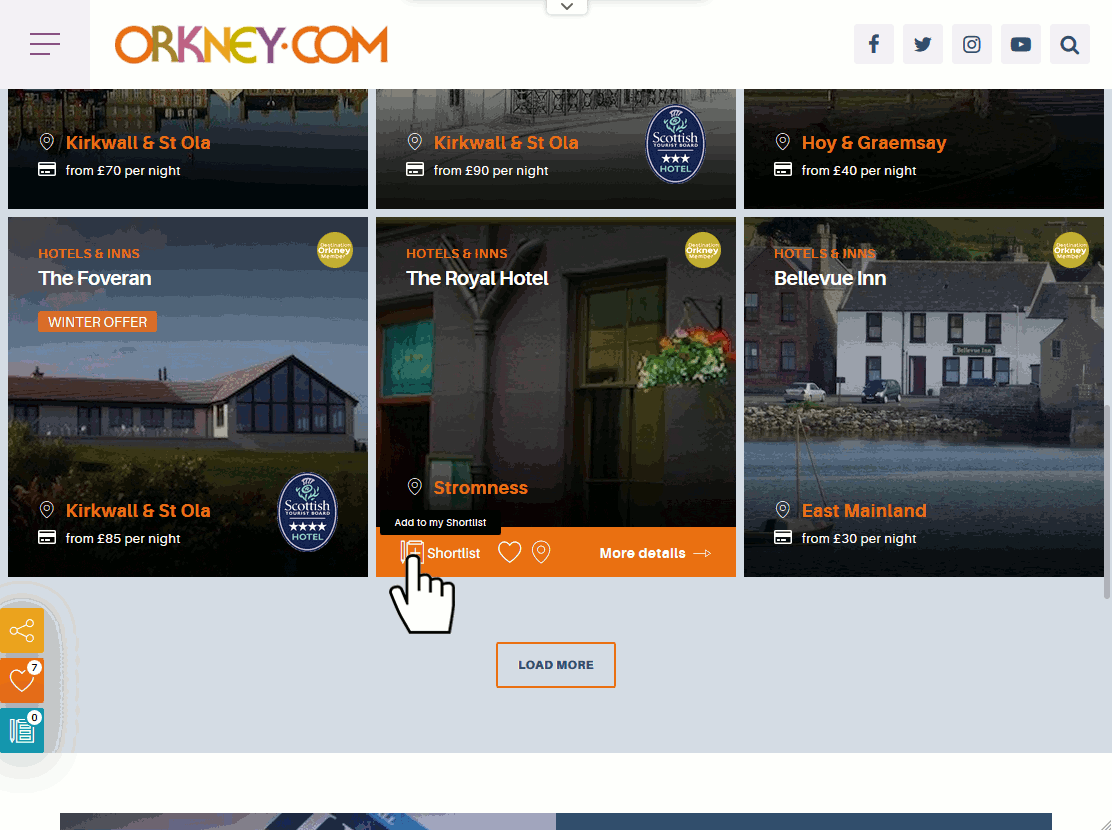 How to use:
Use the shortlist icon to add properties to your shortlist
When you're ready to send your enquiry, return to this page via the quick link shortlist icon
Fill in the form
Submit the enquiry
You'll be notified by email when a provider responds, or you can return to this page to see the status of your enquiries
Once you've chosen your preferred accommodation, click on 'I have booked this accommodation' which will close the enquiry to the other providers.
Please note that this is not a booking system – you must confirm your booking directly with your accommodation provider.