If you really want to enjoy the great outdoors in Orkney then tackling the first multi-stage walking route in the islands might be just the thing for you.
The St Magnus Way, a 55-mile pilgrimage trail, features five separate stages, taking in spectacular cliffs, rolling farmland, bustling villages and the serene coastline of Scapa Flow.
It all ends at St Magnus Cathedral in the heart of Kirkwall, a stunning site to conclude your Orkney odyssey!
The Way was put together as part of Orkney's 'Magnus 900' commemorations in 2017. It marked the 900th anniversary of the martyrdom of Magnus, the patron saint of the islands. The route follows part of the journey his body was taken on following his death on the island of Egilsay. It also takes in other sites that play a major part in the St Magnus story.
Find out more from our special short film
The route is waymarked and the excellent St Magnus Way website has a wealth of information on each section, including history, audio guides and imagery. There is even an app for your smartphone to help you en-route – visit the website to find out more.
It's a perfect opportunity to see some of Orkney's beautiful sites and countryside. It's also a chance to reflect, with nothing but awe-inspiring scenery and fresh, island air around you.
Take a look at some of our St Magnus Way highlights below before tackling the route yourself.
Section One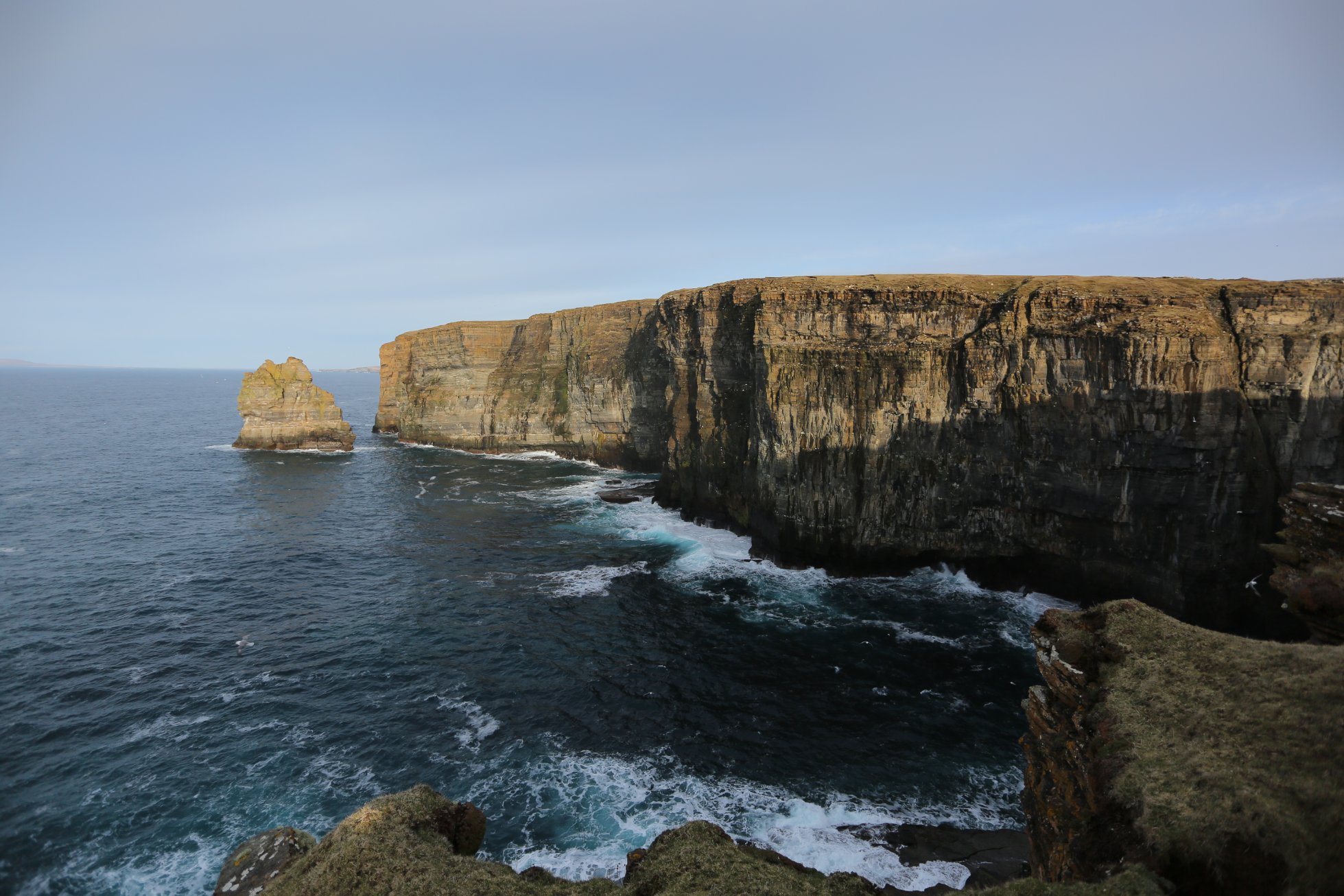 The route takes you past some dramatic coastline around Costa Head, with fantastic views of sea-stacks, seabirds and the swirling sea below.
Section Two
The Earl's Palace, Birsay - the second part of the route passes through a small village and the remains of this great Earl's Palace.
Section Four
The Round Kirk, Orphir - a unique structure, thought to have been built by Earl Hakon, the man responsible for the martydrom of Magnus.
Section Five
The coastline of Scapa Flow - this is one of the most picturesque parts of the St Magnus Way, taking in views of the vast Scapa Flow