Orkney's reputation as a centre of excellence for the marine renewables industry continues to grow after another innovative tidal energy device was successfully installed in local waters at the weekend.
The ATIR was built and launched in Vigo, Spain in 2017 where it underwent its initial test programme. After that process was completed, the device was towed to Orkney in September last year. The installation at Warness was carried out by Orkney's Leask Marine, with support from Orkney Islands Council's Marine Services division.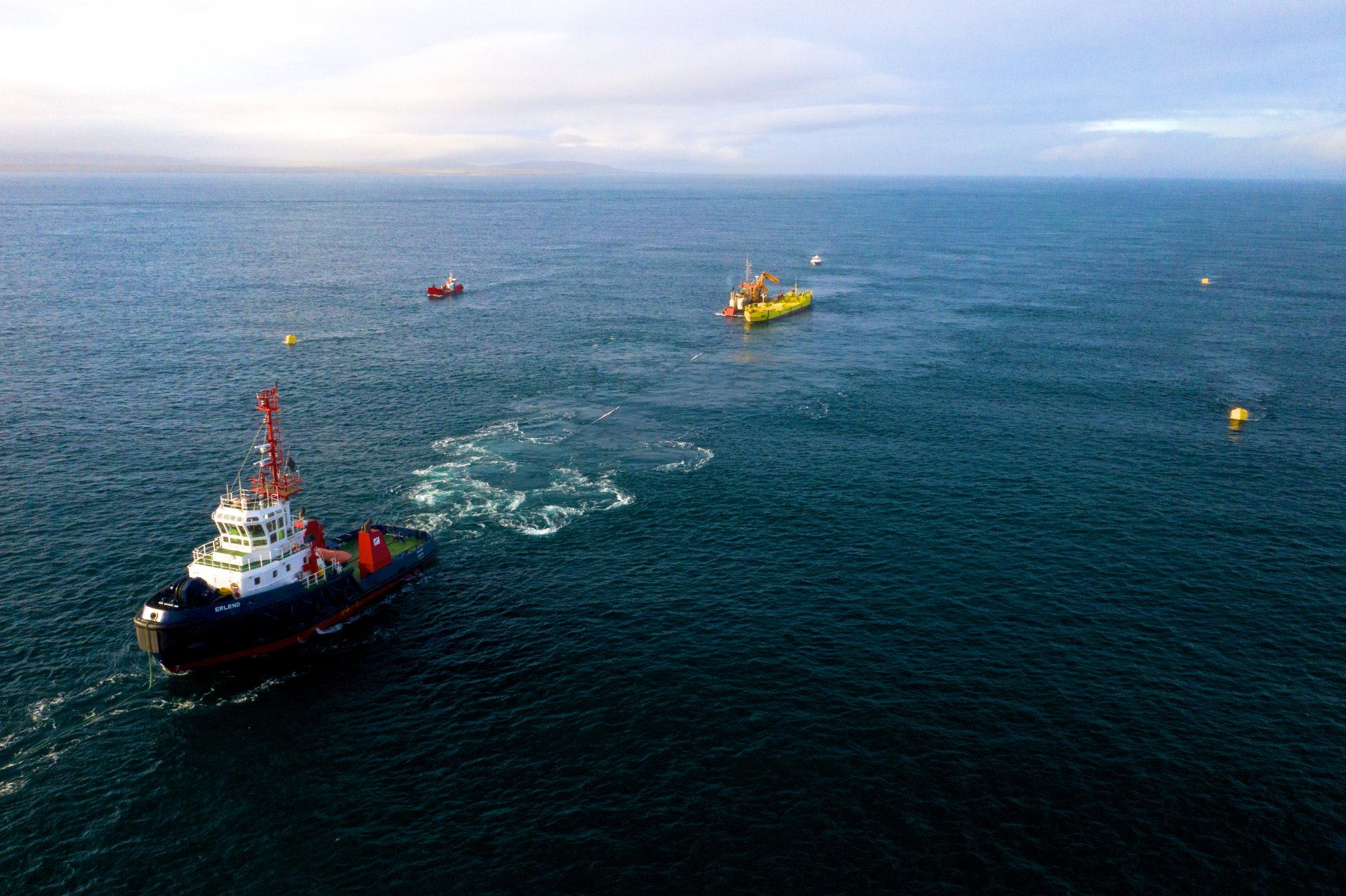 The Fall of Warness is EMEC's main tidal testing site in Orkney - image © Colin Keldie, courtesy Ocean_2G
The installation marks a major milestone in the Ocean_2G project, which aims to test, validate and pre-certify Magallanes' device. It will now undergo commissioning on-site before being connected to the national grid.
Other local companies are involved in the project too; Northerly Marine Services provided the safety boat and crew transfers during the operation, Bryan J Rendall Electrical is providing the electrical connection, with RM Computing delivering IT support and communication, highlighting the importance of the talented Orkney supply chain and the impact of the wider marine renewables industry on the islands.
Find out more about the renewable energy sector in Orkney via the Orkney Renewable Energy Forum and the Orkney Marine Renewables website.
---
The Digital Orkney project has been part financed by the Scottish Government and the European Community Orkney LEADER 2014-2020