A unique trial project in Orkney is giving new meaning to the term 'airmail' over the coming weeks.
Members of the community in our most northerly island, North Ronaldsay, will be receiving their letters and parcels via drone delivery during the next fortnight, as Royal Mail explores ways to lower emissions and keep more remote parts of the UK connected.

The trial is seeing an Uncrewed Aerial Vehicle (UAV), designed, built and operated by Windracers Ltd, carry mail from Kirkwall Airport to the airfield in North Ronaldsay, a 35-mile flight each way. There, the local postie will collect the items and deliver to the population of around 70 residents as usual.
The large, twin-engine UAV can carry up to 100kg of mail of all shapes and sizes and can operate in poor weather conditions. It won't be affected by fog or rough seas, so could be key to keeping services in place for island communities all-year-round.
It's just the latest part of the Sustainable Aviation Test Environment (SATE) project based at Kirkwall Airport. It's the UK's first low-carbon aviation test centre at an operational airport and is hosting trials of a range of technologies, including low-carbon aircraft and UAVs.
This latest trial is the third of its kind that Royal Mail has taken part in over the last year. In December 2020 it became the first nationwide UK parcel carrier to deliver a parcel for recipients via drone to a remote lighthouse in Mull. Earlier this year, it delivered two more UK firsts: the first UK parcel delivery beyond visual line of site and the first inter-island deliveries in the Isles of Scilly.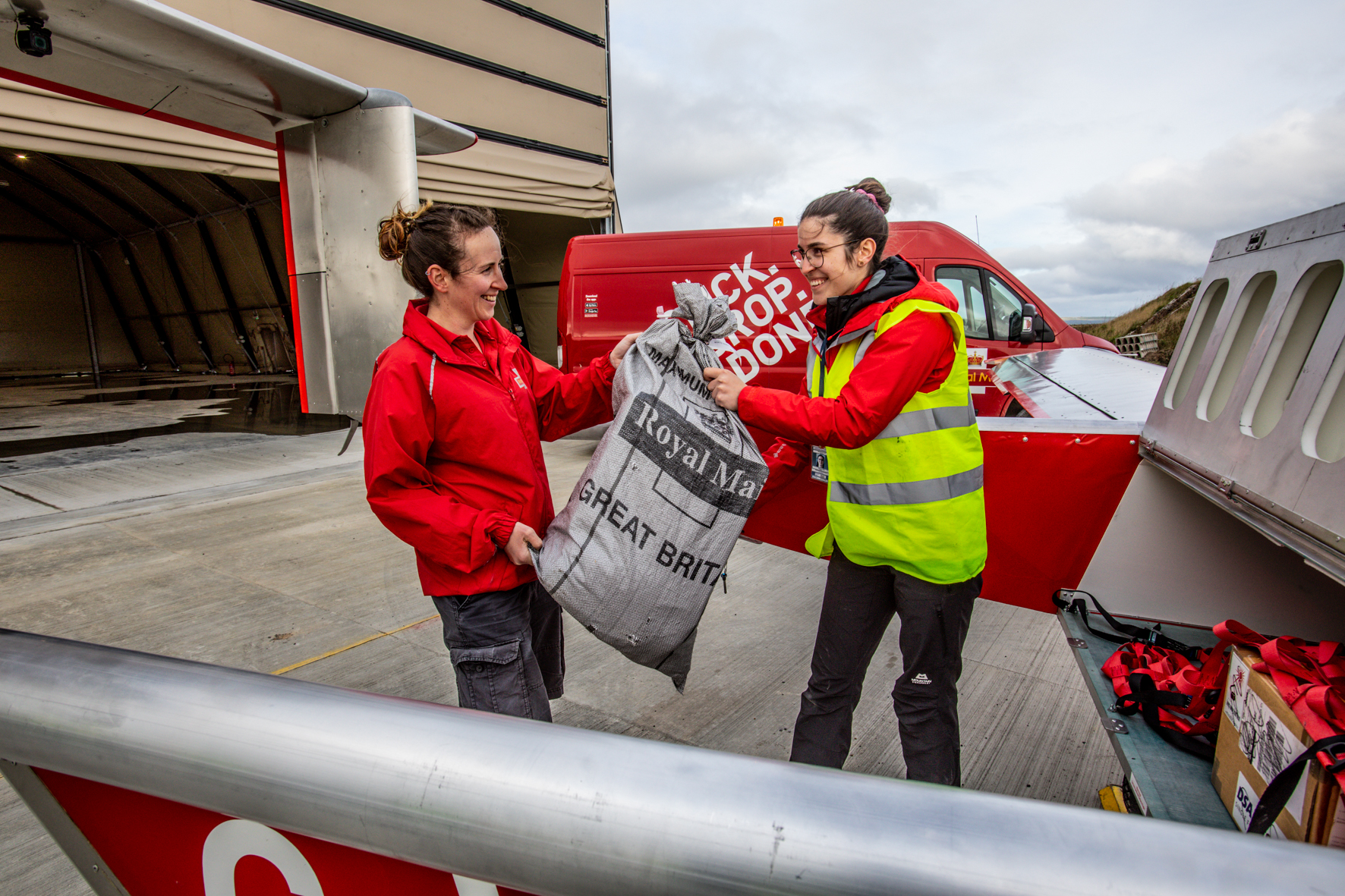 Loading the Windracers ULTRA UAV with Royal Mail deliveries bound for North Ronaldsay - image courtesy SATE/Colin Keldie
If this trial is successful, it's hoped the technology could be used to support Royal Mail's postmen and postwomen across the country to deliver items to remote areas and addresses quickly, efficiently and – crucially – with lower emissions.