Orkney is the perfect place to be for wildlife-watching at this time of year.
Our skies, seas and surrounding landscape come alive in the autumn months. Our seabird cities might fall quiet as we leave the summer behind, but there is still so much to see - and with stunning seascapes and scenery to enjoy, it's well worth getting outside to embrace the elements.
So, what should you look out for during an autumn break in Orkney? We've picked out some of our favourites.
Grey seals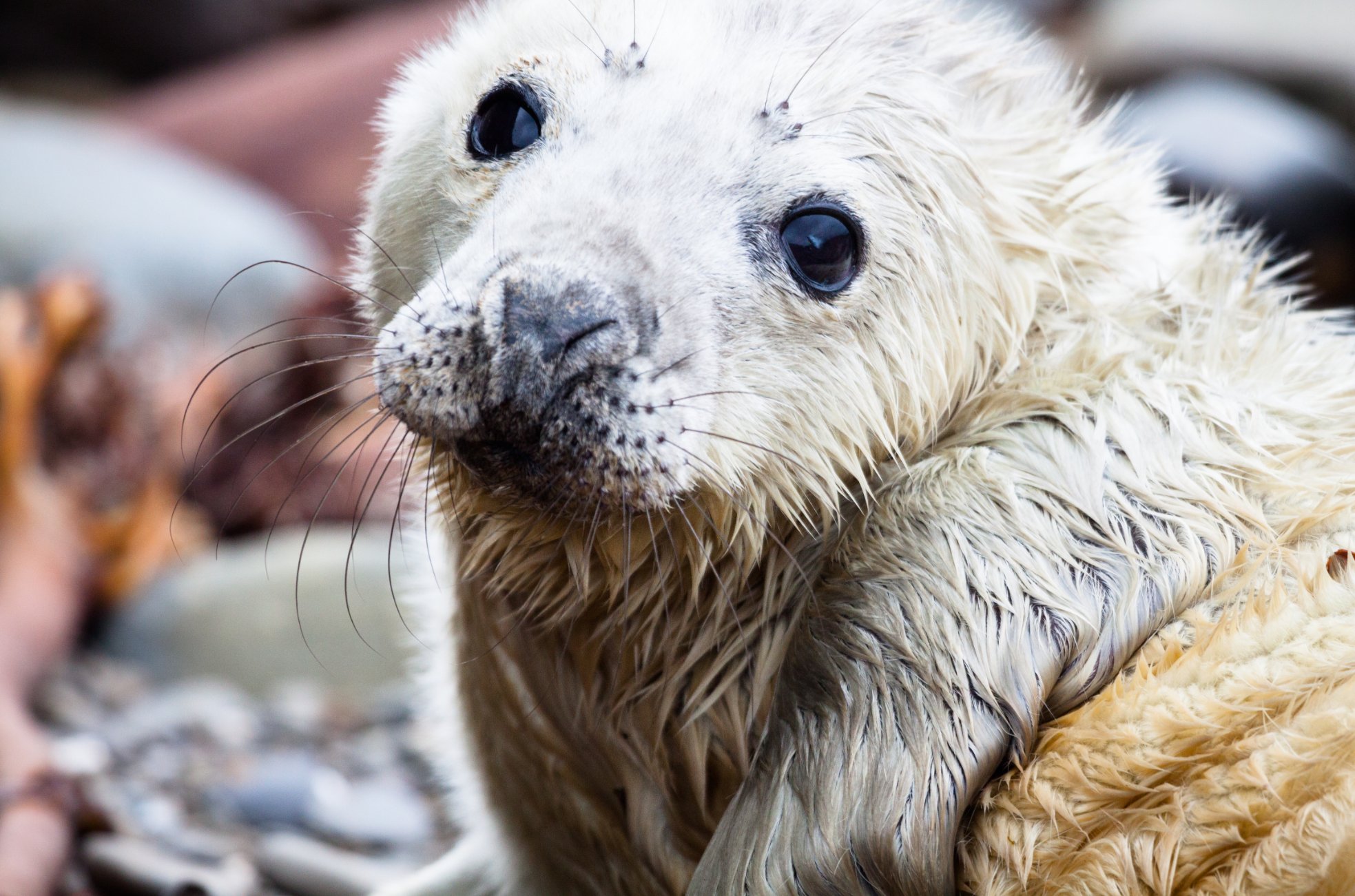 Orkney's coastline is full of new-born seal pups as the autumn months progress. Our grey seal population gathers in colonies called 'rookeries' on safe and secluded beaches around the islands. The early weeks of November usually bring the greatest activity, with hundreds of seals on shorelines, but pups can be born all the way through to mid-December. Sanday, Stronsay and South Ronaldsay are excellent places to see rookeries – just make sure you keep your distance and don't disturb them.
Migrating birds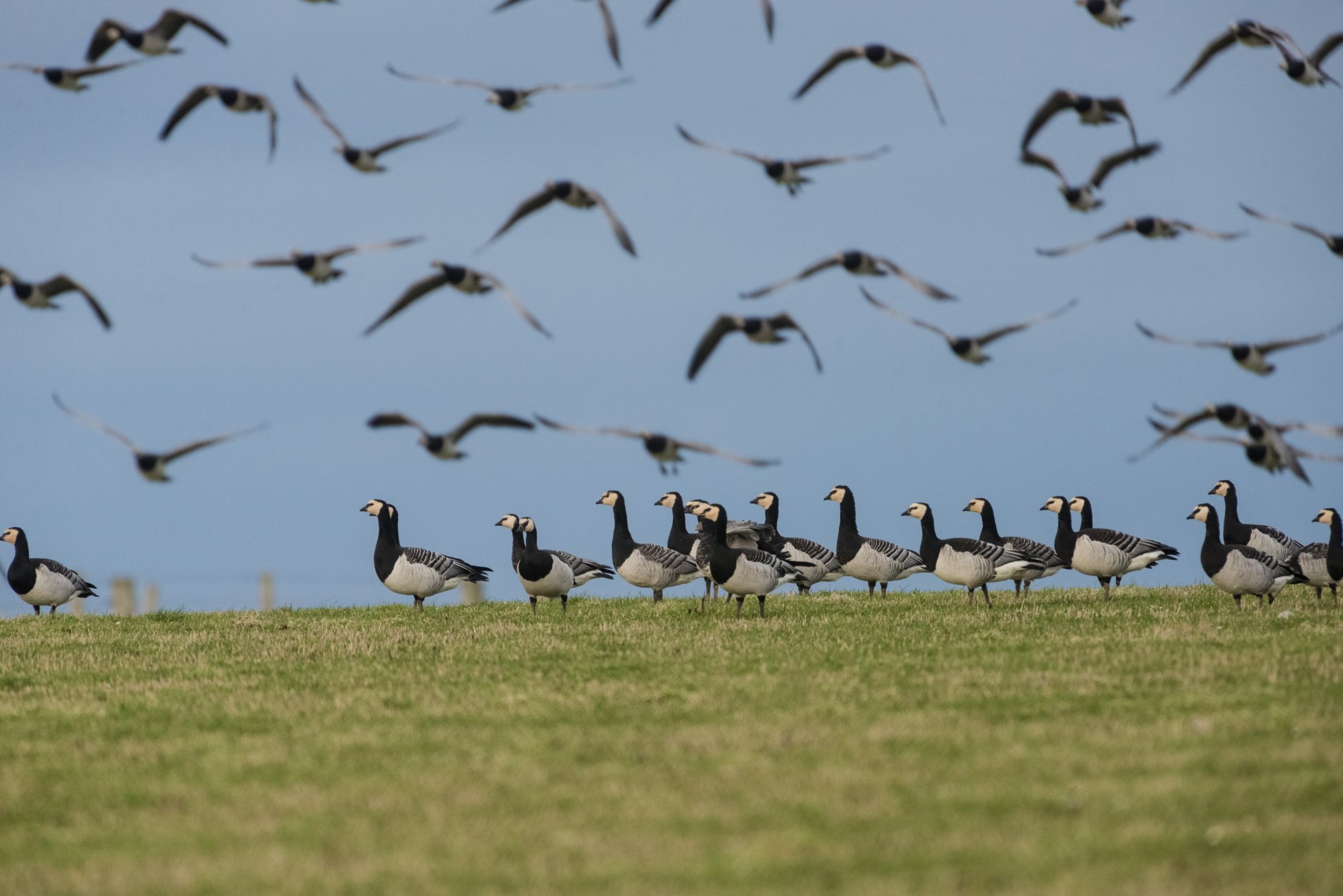 It's worth keeping your eyes on the sky during the autumn months in Orkney. The islands are on the flight path for migrating birds and there have been some stunning sightings over the years. Redwings, bramblings and flocks of waders are often present, as well as Slavonian grebes, barnacle geese, waxwings and even whooper swans. Orkney has 12 RSPB reserves that offer perfect locations and hides to spot some of our passing populations. There's also the famous North Ronaldsay Bird Observatory too, a hot-spot for migrating birds.
Mountain hares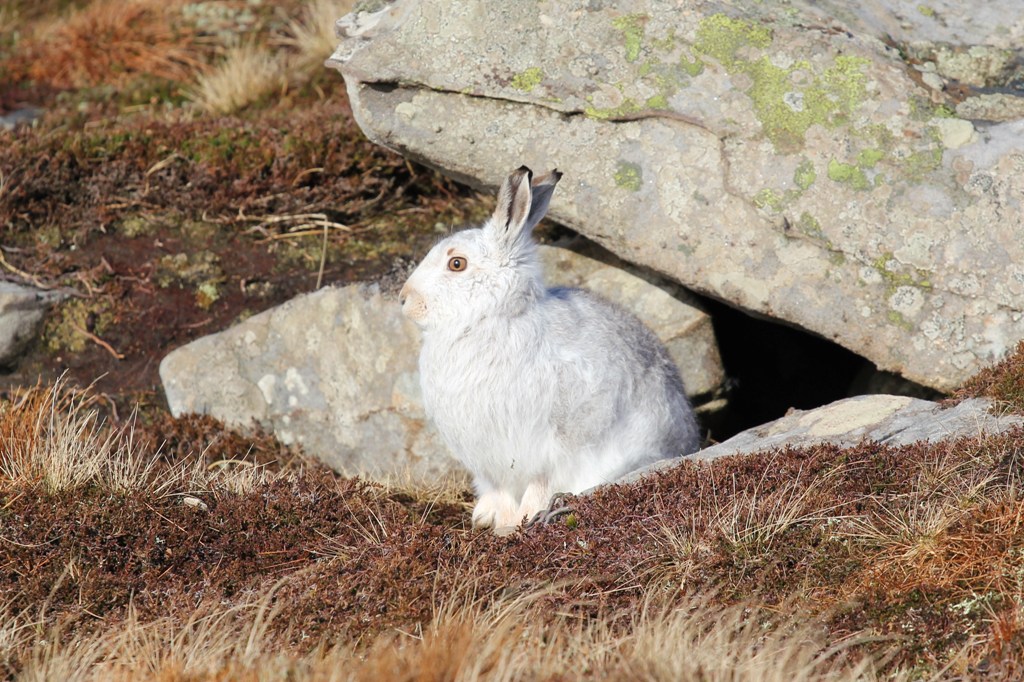 There is only one place in Orkney to see these snow-white hares. Our high island of Hoy is home to these characters, with their brown coats beginning to turn white from around now, before their transformation is complete come the New Year. We don't get much snow in Orkney so these hares can often be easy to spot. Take the ferry across to Hoy and head for Rackwick, or walk through the glen from Moaness, to see them for yourself.
Hen-harriers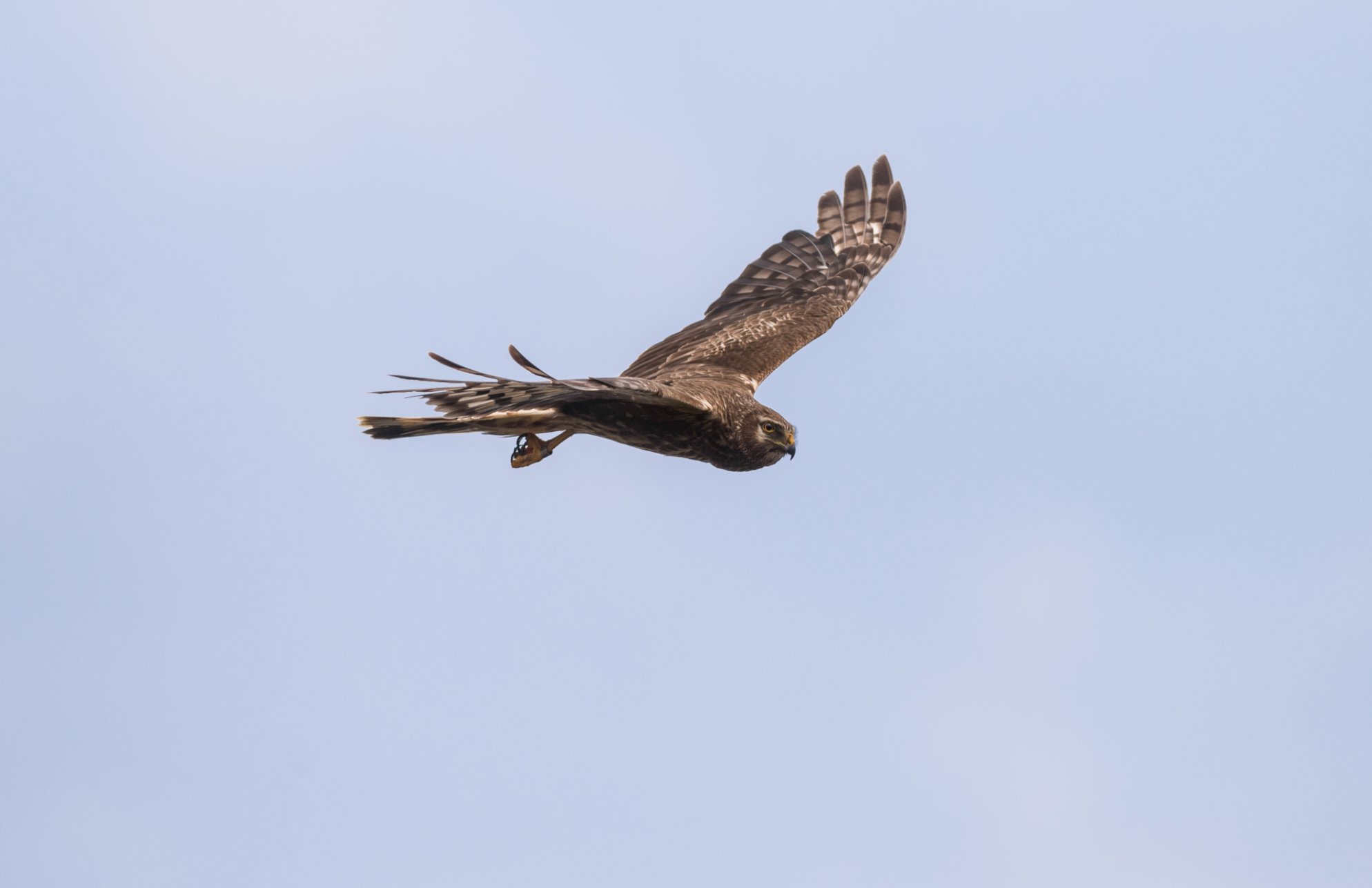 Orkney is home to healthy numbers of these incredible birds of prey, which can be seen coming together to roost at dusk at this time of year. RSPB reserves like Cottascarth in Rendall and at Durkadale in Birsay are excellent places to see those beautiful birds. They seem to drop like dead weights into the sanctuary of the moorland, with more and more birds visible as the autumn turns to winter.
Otters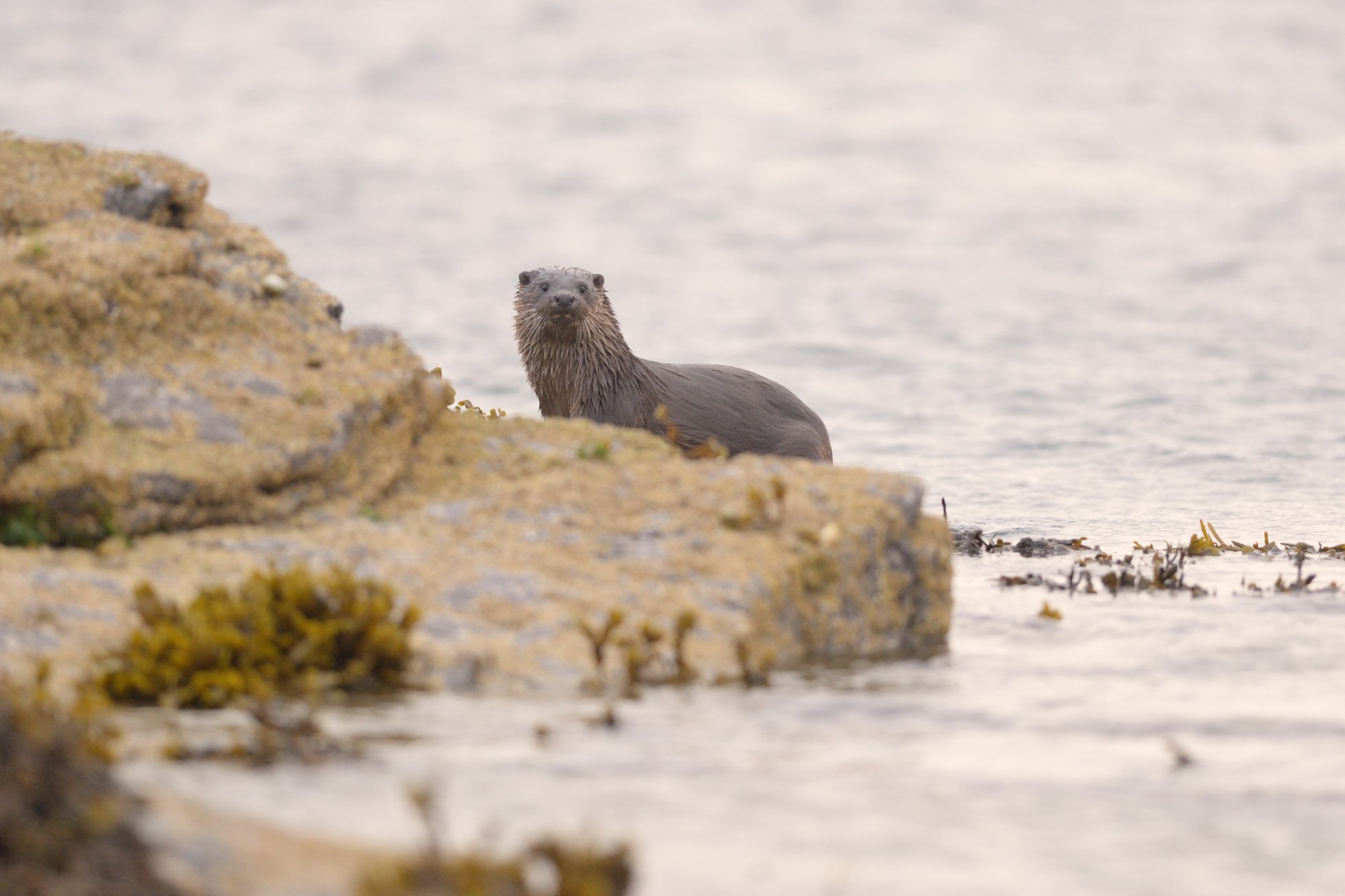 It's one of the more elusive members of our wildlife community, so if you catch a glimpse of an Orkney otter this autumn, you know you've struck gold! September and October bring new cubs to the surface and you'll see them at play at hot spots around the islands whilst their mothers hunt for fish. Despite being a challenge to spot, otters are widespread in Orkney if you know where to look. Check burn mouths and rocky shorelines, especially at the Brig O'Waithe in the west mainland. The Barn Hide on the Harray loch near the Standing Stones of Stenness is another good location. Otters are also regularly seen in the islands of Stronsay, Sanday and Eday.
Gannets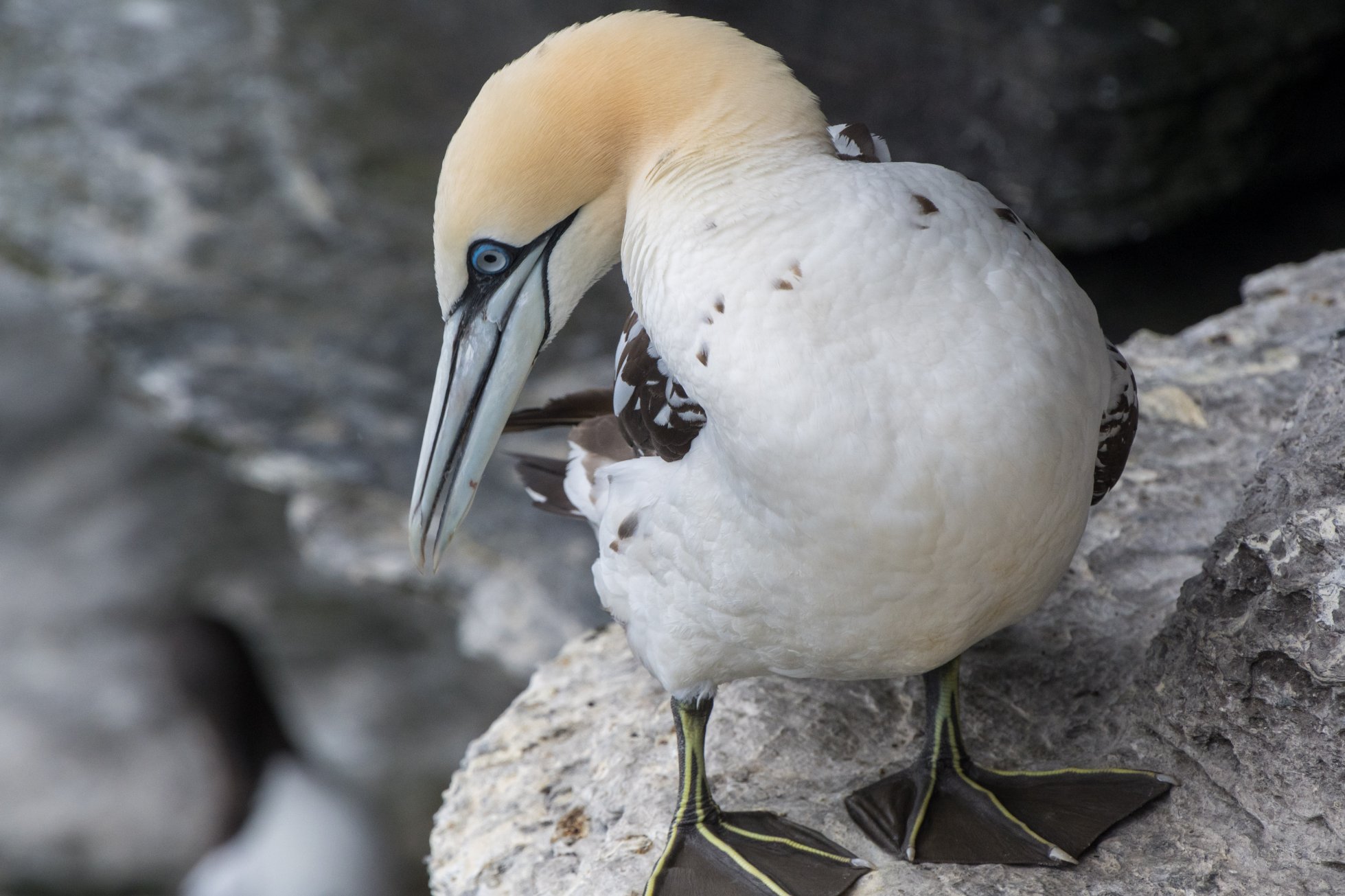 There are few wildlife sights more spectacular than gannets plunging into the surf at speed in pursuit of prey. These beautiful birds, with their white plumage and striking yellow heads, are ever-present on Orkney's cliffs during the summer, but luckily small numbers of them can still be seen along the coast throughout the autumn months. They're easy to pick out on stormy days, with their bright bodies illuminated against the grey skies. Places like the car park at the Brough of Birsay, Yesnaby, Hoxa Head in South Ronaldsay and Marwick Bay are all ideal places to watch them in action.
---
If you want to experience Orkney in autumn then visit our special 'See you at the Weekend' promotion page. It's full of fantastic accommodation and touring deals, as well as inspiring itinerary ideas and films to help you make the most of your stay.
The Digital Media Orkney project has been part financed by the Scottish Government and the European Community Orkney LEADER 2014-2020 Programme.