Westray Heritage Centre is a four-star museum, archive and information centre in the island's main village of Pierowall.
As well as staging exhibitions focusing on Westray's history and storing an archive of artefacts, documents and photographs, we have resources for those researching family history, ancestry and genealogy, the story of farming, fishing and other trades in the island and an insight into the ongoing archaeological investigations here.
The centre is also the home of the 5,000-year-old "Westray Wife" figurine, also known as Orkney Venus, (pictured above right), found at the Links of Noltland in 2009, and the the fabulous carvings on the Westray Stone, discovered by accident in a quarry Pierowall in 1981.
Awards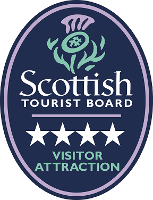 Reviews