Past and present, near and far; explore them all at the Stromness Museum.
Explore exciting collections from Orkney's maritime and natural history, including First World War artefacts from the scuttled German High Seas Fleet, items from Orkney's involvement in the Hudson's Bay Company, and collections brought home from Orcadians travelling abroad. We have a wealth of material relating to Dr John Rae, the Orcadian explorer and surveyor of the North-West Passage. Purpose-built in 1856, the Museum houses numerous Victorian natural history collections of birds and eggs, mammals, shells, fossils, butterflies and moths, as well as antiquarian collections of artefacts. We have ongoing events, activities and talks throughout the year, so check with our website to find out what's on.
The Museum also hosts a special audio tour of the town with voices from the past and present guiding listeners through centuries of Stromness history. Download the Stromness Hometown project files for yourself to begin your journey.
We are an independent museum, run by a board of volunteer trustees, and we are a Scottish Incorporated Charitable Organisation. Our purpose is to promote natural science, to preserve local history and to offer an enjoyable educational and informative experience to as wide a range of people as possible.
Annual memberships available, please see website for details
With tickets valid for 7 days, why not come back for another visit?
Other Details
April to October
Monday - Sunday : 10:00 - 17:00
Wednesday : Open until 7pm.
November to March
Monday - Saturday: 11:00 - 15:30 (Closed January)
Awards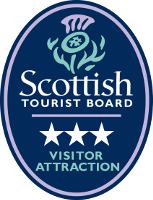 Reviews