Ida and Balfour welcome visitors to Scapa House being aware that Social Distancing and all guidelines are adhered to.
Ida welcomes all guests no matter what time of day or night with a friendly introduction to Scapa House. Tea, Coffee and home bakes are offered in the dining room after being shown to your room. The beautiful aroma of the goodies baking is often noted by guests.
Scapa House is a seven roomed villa situated on the private road leading into Scapa Distillery, which is one mile from the centre of Kirkwall on the A964. Scapa House formerly provided accommodation for the excise officers and their families from 1888 until 1976. We purchased the property from Hiram Walker in 1982, one of the previous owners of Scapa Distillery. The distillery currently operates on full production, and our guests can enjoy a guided tour, followed by a dram of 16 year old Scapa single malt. The double bedrooms are spacious with king size beds that accommodate en-suites with large shower areas. The twin room is equally as spacious, also offering a large shower en-suite room. The dining room may be used for guests at any time for socialising and relaxing.
Being situated on the edge of Scapa Flow, guests can access Scapa Beach from the distillery. There is also a two mile walk way along the cliffs, leading to the beach below Lingro Farm. Lots of wildlife can be seen around the Lingro Burn. Our neighbouring farmers graze cattle, sheep and horses in the North and South fields adjacent to Scapa House.
A lovely view of St Magnus Cathedral can be seen from one of the bedrooms. The building of our Viking Cathedral started in 1137, and is well worth a visit to witness the warm red sandstone construction and the many glorious glass stained windows, a short walk from the town centre which also provides excellent shopping, dining, sightseeing and relaxing.
Guests can occasionally enjoy hearing traditional music from Balfour and a friend when impromptu sessions take place. Those guests arriving without transport, can (if they wish) enjoy a short drive in an MGB sports car of a Mercedes AMG Sport - there is ample parking for cars, motorcycles and bicycles.
Ida and Balfour are always willing to provide assistance to enhance guests' experience of visiting Orkney, including catering for special diets or additional needs.
Facilities
Featured
Ensuite Bath and/or Shower, some Bedrooms, Disabled Parking on Site
Catering
Packed lunches available
Dietary Options
Vegetarian
Awards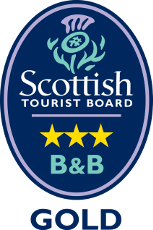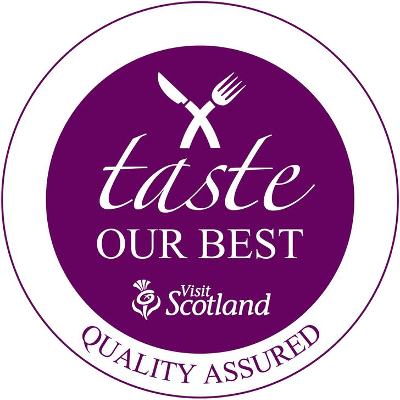 Reviews