A Distillery Visitor Centre offering guided tours of the distillery and traditional warehouse. A complimentary tasting at the end of your tour. 'Tasting only' options are also available.
Visit our beautiful distillery looking over Scapa Flow. Enjoy a guided tour of the distillery and traditional warehouse followed by a complimentary tasting of our Scapa single malt whiskies. We have a gift shop where you can purchase our finest whiskies and whisky related items.
In addtional to Government guidelines we've taken the decision to temporarily close Scapa Brand Home to help prevent spread of COVID-19, effective from 13th March 2020. Any further enquiries please email us at scapa.admin@pernod-ricard.com.
All our tours are available to book through our website at www.scapawhisky.com
Awards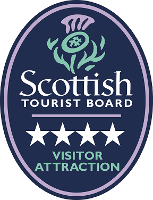 Reviews