The Scapa Brand Home team are here to welcome you. Although we are unable to offer tours at the moment we are able to do tastings and we look forward to welcoming you into the shop.
Visit our beautiful distillery overlooking Scapa Flow. We are here to assist you to choose the perfect whisky from our wide range of special editions.
Scapa Reserve Tastings are now available. Reservations can be made here. We are also able to offer bespoke tastings please email us at: scapa.admin@pernod-ricard.com for details.
Safety is our number one priority with measures in place to ensure staff and visitors use our space safely. Including:
We have hands free dispensers at entrance points.
Masks can be worn should you wish.
Please email scapa.admin@pernod-ricard.com or visit our website www.scapawhisky.com.
For those unable to visit us you can explore our online shop and purchase from our Distillery Reserve Collection at www.scapawhisky.com. Here you can also enjoy watching our Brand Ambassador savour our whiskies.
Awards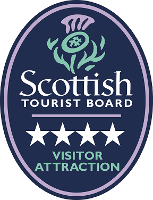 Reviews