We regret that Corrigall Farm Museum will remain CLOSED until further notice.
More information about the site can be found online.
Corrigall Farm Museum is a traditional 'but and ben' laid out as a typical Orkney farmhouse and steading in Victorian/late 19th century period, although it was still lived in like this until the last inhabitants left in the mid-20th century.
The site has a working barn, a kiln for drying grain for milling and malting, horse-drawn machinery and livestock. Some older visitors may recognise objects or implements from their childhood in and around the museum, but present-day youngsters can see how basic life was pre-electricity. The house is still heated by a peat fire, with its distinctive smelling smoke, and peat cutting implements are on display in the byre.
The museum gives a fascinating insight into a way of life and an agricultural pattern that has all but disappeared from Orkney.
Awards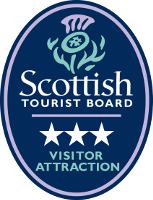 Reviews