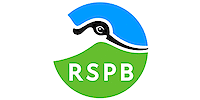 | | |
| --- | --- |
| Reference No. | NOV20230886 |
| Location | Orkney Native Wildlife Project – Kirkwall Office |
| Salary | £28,331 - £30,415 Per Annum |
| Contract Type | Contract |
| Position Type | Full Time |
Trapper – Orkney Native Wildlife Project (Fixed-Term)
Reference: NOV20230886
Location: Orkney Native Wildlife Project – Kirkwall Office
Salary: £28,331 - £30,415 Per Annum
Hours: Full Time
Duration: Fixed-term position for 12 months
Benefits: Pension, Annual Leave, Life Assurance
Orkney is famous for its landscape, its history, its culture, and its nature. The Orkney Native Wildlife Project (ONWP) aims to protect Orkney's unique and globally important wildlife, and the benefits that it provides for local people from an invasive non-native predator: the stoat.
Stoats were first reported in Orkney in 2010. They pose a serious threat to the Orkney vole, a species found nowhere else in the world, and many birds including hen harriers, short-eared owls, red-throated divers, waders, and seabirds. This wildlife supports Orkney's thriving tourism industry and represents a crucial haven for species which are threatened elsewhere in the UK. It is therefore essential that stoats are removed from Orkney before they do major damage to this unique wildlife.
The project works with hundreds of landowners in the local community to undertake the largest stoat eradication of an inhabited area anywhere in the world. We are implementing comprehensive biosecurity measures alongside the eradication, to reduce the risk of reinvasion and secure a long-term and sustainable legacy for the project. We also conduct wildlife monitoring throughout Orkney to understand the impact that stoats are having, and work with schools and the local community to enable and encourage wildlife conservation!
The project is a partnership between RSPB Scotland, NatureScot and Orkney Islands Council, and is generously funded by the National Lottery Heritage Fund (NLHF) and EU LIFE and NatureScot, Nature Restoration Fund (NRF).
About the role
The post will be based on the Orkney Islands (Mainland) and be predominantly field-based. We are looking for an experienced mammal trapper with excellent organisation and communication skills to help deliver the stoat eradication operation for the ONWP. You will be joining an existing team of trappers and must be able to work with a professional attitude in a close-knit and diverse team. As this is a field-based position you must be physically fit, able to walk considerable distances over challenging terrain, in all weathers up to five days per week and potentially carry heavy loads.
You will be involved in:
Checking, cleaning and rebaiting DOC200 kill traps across a network of over 7,000 traps on a regular cycle as part of a team. This will include removing and disposing of catches from traps
Trap deployment and removal
Implementing trap and vehicle maintenance schedules
Ensuring that all necessary trap field and maintenance data are collected and captured into a database
Assisting in stoat monitoring
Engaging with landowners to maintain and secure land access agreements across the Orkney Mainland and linked isles
Other tasks appropriate to the project as required
You will enjoy being outdoors and be able to perform a repetitive task to a consistently high standard. You should be passionate about the natural world. You will be a focussed individual with attention to detail and the ability to maintain accurate records. You will be able to identify issues and risks as they emerge and communicate these effectively to your team. You will have the confidence and ability to inspire trust and support for the project, and an ability to win over hearts and minds and motivate people. You will be required to drive ONWP fleet vehicles and will have a full driver's licence. You should also have experience of working with local communities in a collaborative and sensitive way because a key part of your role will be maintaining good relationships with landowners.
Essential skills, knowledge and experience:
Understanding of the impact of invasive non-native species and how to manage their populations appropriately for the benefit of native wildlife.
Ability to use own initiative to solve day-to-day problems.
Able to work in extreme conditions, for prolonged periods in the field, including lone working in a variety of challenging terrains.
Ability to be self-motivated, work efficiently within a defined work plan and have the flexibility to adapt to changing work practices as required.
Practical recording skills of a standard that provides the highest quality data.
Verbal communication skills to develop and maintain good relations with colleagues, landowners and members of the public.
Demonstrable, transferable identification and practical field skills appropriate to the post (e.g. animal trapping, tracking, field skills such as navigation and map reading).
Full driving licence valid in the UK
Desirables skills, knowledge and experience:
Relevant field skills or training appropriate to the post (i.e., use of trail cameras, knowledge and identification of field signs, use of conservation detection dogs, 4x4 driving experience, firearms)
Degree in relevant subject or 1 year+ experience trapping in the field
Ability to use or become familiar with various computer software and apps e.g. Microsoft Office suite, mobile mapping apps etc
Closing Date: 23:59, Monday 11th December 2023
We are looking to conduct interviews for this position from 8th January 2024.
Interested?
If you would like to find out more, please click the apply button. You will be directed to our website to complete your application for this position.
Please note that you will be asked to complete an application form where you will have the opportunity to tell us how you meet the above criteria.
We are committed to developing an inclusive and diverse RSPB, in which everyone feels supported, valued, and able to be their full selves. To achieve our vision of creating a world richer in nature, we need more people, and more diverse people, on nature's side. People of colour and disabled people are currently underrepresented in our sector; we are particularly interested in receiving your application. Contact us to discuss any additional support you may need to complete your application.
No agencies please.
Closing date for applications is Monday, 11 December 2023.
Contact Details