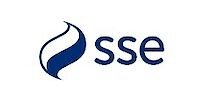 | | |
| --- | --- |
| Reference No. | 546706 |
| Location | Inverness, Shetland, Orkney, Caithness |
| Salary | Circa £21,000 + a range of other benefits to support your family, finances, and wellbeing. Salary upon finishing the trainee engineer programme is circa £33,000 per annum. |
| Contract Type | Permanent |
| Position Type | Full Time |
| Hours per week | 37 |
Start Date: August 2024
As a Trainee Project Manager, you will have the opportunity to gain practical knowledge into a Project Managers responsibility for the end-to-end delivery of projects.
This 2 year programme is designed to develop your understanding on delivering projects in line with clear objectives and making decisions to manage stakeholder expectations by working with a multi-skilled team to deliver the project to time, cost and quality requirements.
The programme is designed to offer you study support towards a Level 8 Project Management qualification, giving you the opportunity to complete your qualification while applying your learning in the workplace.
Completion of the Trainee Project Management programme can lead to career development within SSEN Transmission as an Assistant Project Manager while you build your experience to progress to become a Project Manager. You will be leading Large Capital Projects, delivering substation, overhead line and cable projects ranging in value from £10m to £2bn.
You will gain real hands-on experience, build an invaluable network, and develop a unique set of skills which will shape your career. Due to our size and diversity, we can offer you a structured yet challenging development programme where you'll have the support of the Learning and Development team and a business mentor to assist you in reaching your full potential. You will be assigned a Project Manager that will help manage your day-to-day activities on site, ensuring that you get the breadth of knowledge and experience to help you complete your training.
What do I need?
We're looking to recruit the best future talent for our sector – and we know that it's not all about qualifications. We're more interested in the qualities you can bring to SSE. You don't need any experience to apply, we would love you to be: 
- Highly organised and self-driven with the ability to manage your time well.
- Flexible in your approach to work to maximise your chances of success, and you should be happy working alone or as part of a team.
- You will need to hold a full UK Driver's License or are currently learning to drive as there will be a requirement to travel to a number of our project sites.
About our Business
SSEN Transmission owns and operates the electricity transmission network in the north of Scotland, transporting energy from where it is generated to where it is needed, providing a safe and reliable supply of electricity to the communities it serves. Home to some of the UK's greatest resources of renewable energy, SSEN Transmission is playing a critical role in the transition to a low carbon future, developing, building, maintaining and operating a network for net zero.
What's in it for you?
We offer an excellent package with 34 days annual leave entitlement. Enhanced maternity/paternity leave, discounted healthcare, salary sacrifice car leasing and much more, view our full benefits package on our careers site.

As an equal opportunity employer we encourage diversity and are committed to creating an inclusive environment for all employees. We encourage applicants from all protected characteristics and commit to providing any reasonable adjustments you need during the application, assessment and upon joining SSE. Search for 'Inclusion & Diversity at SSE' to find out more.
What happens now?
All applications should be made online, and I'll be back in touch after the vacancy closing date to let you know next steps.
If you would like to discuss any working differently requirements or adjustments you may require throughout the recruitment and selection process, please contact apprenticesandtrainees@sse.com by email or you are very welcome to request a call if you would prefer to discuss on the phone.
Before commencing employment with SSE, you'll be required to fully complete our pre-employment screening process consisting of a basic criminal records and credit check.   
Closing date for applications is Sunday, 7 January 2024.
Contact Details