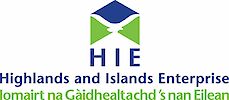 | | |
| --- | --- |
| Reference No. | 1068 and 1069 |
| Location | Kirkwall |
| Salary | Starting salary: £31,611 per annum. Excellent pension and benefits package. |
| Contract Type | Permanent |
| Position Type | Full Time |
| Hours per week | 35 |
Are you passionate about business and community development? Orkney is a land of opportunity forged by over 5,000 years of unique history. The Orkney islands are home to ambitious businesses and enterprising communities; are at the forefront of emerging Scottish sectors including renewables; and are delivering exciting large-scale projects such as the Orkney Research & Innovation Campus (ORIC).
We have two development manager opportunities, each with a slightly different emphasis - one with a business focus and the other with a community focus. In both you can make a difference to the region - supporting businesses, social enterprises and community organisations to flourish.
You will lead and/or support on the development of a number of key projects in Orkney, and contribute towards HIE's place-based approach by encouraging clients and partners to consider where their projects and initiatives add value and complement other activity within the community.
These posts offer significant opportunities for the successful candidates. You'll work with a wide range of dynamic business and community clients; support the delivery of sustainable projects that benefit Orkney, the region and Scotland; and develop your own personal skills in priority areas including net zero transition and fair work.
THE ROLE
The area teams are the main customer facing part of the overall HIE delivery structure. These roles will work with and in support of Orkney clients to achieve our priorities of growing successful, productive and resilient businesses and resourceful communities. You will engage with a variety of partners and stakeholders, both local, regional and national, to support the delivery of projects and activities
THE PERSON
You will be an excellent communicator, able to establish and develop effective relationships and adapt your approach when dealing with a wide range of colleagues, partners and stakeholders. You will have outstanding analytical and project appraisal skills, ideally gained in a business and/or community development role or a financial role.
A team player working collaboratively to achieve the best outcome, you will have the ability to manage your workload effectively to meet deadlines. Ideally having some knowledge of local business, social enterprise and community activity/development, you will also have strong report writing and presentations skills, the ability to work on your own initiative and an interest in place-based community-led development.
Closing date for applications is Monday, 3 April 2023.
Contact Details