Please note that this event has already happened.
To see upcoming events please visit the
Events page
.
The Ness of Brodgar is one of the jewels in Orkney's archaeological crown.
The Ness is actually the thin strip of land in the Heart of Neolithic Orkney UNESCO World Heritage Site that separates the lochs of Harray and Stenness.
A geophysical survey in 2002 revealed a huge Neolithic complex beneath the Ness, halfway inbetween the Standing Stones of Stenness and the Ring of Brodgar. Since then, the excavations at the incredible site have attracted attention across the world, and welcomed thousands of visitors keen to see history being uncovered in front of them.
Work to uncover the seemingly endless secrets of the site continues for around eight weeks each summer, with free tours on offer and plenty of chances to find out more about the sprawling dig.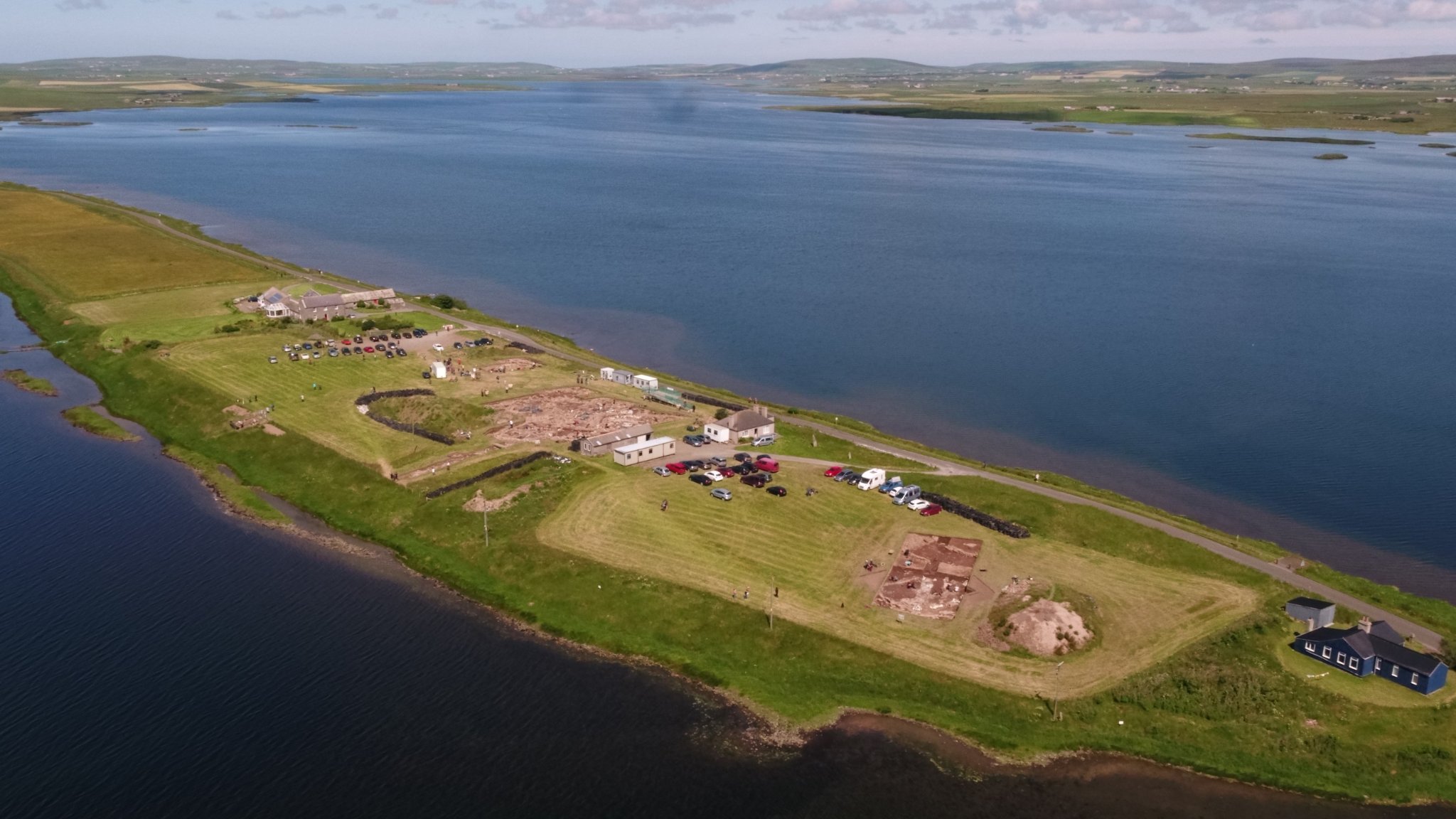 Guided tours at the Ness are on offer in 2019 between July 3rd and August 21st.
Tours are held on the following days and times. There is no need to book, just turn up:
Monday to Friday at 11am, 1pm and 3pm. The site is open between 9am and 4.30pm on weekdays.
Saturday and Sunday at 11am and 3pm (note: diggers are not on site during the weekend, and the site is closed outwith tour times).
There are special open days on July 21st and August 18th too. The dig will be closed for the day on August 10th.
Find out more about visiting the site via the Ness of Brodgar website.